#LoveYourself
by Krisha DeShawn
In a world filled with unrealistic beauty standards, I think it's hard for some women not to fall into the trap. They nip and tuck at themselves. Inflating, deflating, and chipping away parts of their original selves to fit the beauty standards of society. Creating the outer shell they feel is worthy of praise from others.
Our children and even some adults look up to celebrities and reality TV stars as role models. Not because of what they may have accomplished, but because of how they look and act. I've come across Instagram accounts of young women dedicated to being their best version of someone else. That's INSANE!!!
We were all created to stand out. Not to be carbon copies of each other. Tall, small, fluffy, skinny, dark, light, kinky or straight. You should be comfortable being you. If there is something about you that you would like to change, do it. Just do it for YOU! Don't do it because you've have fallen into the "I want to look like her" rut. You were beautifully made. If you don't believe this, nobody else will. In everything, be you with MAJOR confidence. When you look at yourself in the mirror, love the image you see.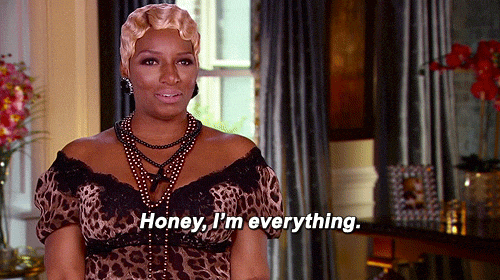 Be You.
#LoveYourself